Return to Headlines
City of Framingham's Flag Day Parade to Include Event's First Sensory-Friendly Section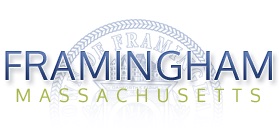 FOR IMMEDIATE RELEASE 06/05/19
For further information, contact:
City of Framingham's Flag Day Parade to Include Event's First Sensory-Friendly Section
Framingham, MA - The Flag Day Parade returns to Framingham for the 2nd time in recent years, but the 2019 version includes a special addition - a sensory-friendly section. With the hope of creating an inclusive experience, welcoming families who might normally refrain from attending parades, the Framingham's Flag Day Parade will offer a sensory-friendly section for the first time.
This Sunday, June 9, at 2 p.m. the City of Framingham will be hosting the 2019 Flag Day Parade which will bring the community together to honor our men and women serving in the armed forces and our veterans. Celebrating our men and women is an opportunity where we can work together, we unite to become a stronger community - we become "One Framingham."
"It's important to me that all feel welcome in the City of Framingham," said Mayor Yvonne M. Spicer. "I'm excited about our sensory-friendly section because it will encourage everyone to be a part of our celebration, demonstrating once again my commitment to inclusion."
The City of Framingham has designated the first block of the parade as sensory-friendly, meaning the entertainment will be altered to accommodate children and families with autism and other sensory disorders.
In the first block between Clinton Street (in front of St. Stephen's Church) and Memorial Plaza (in front of the Memorial Building), parade participants will refrain from using flashing lights and sounding sirens, horns and loud music. This section of the parade route has been designated in blue on the map below.


Sponsored by The Explorers Program of the Department of Community Resource Development at Framingham Public Schools, the sensory-friendly area will provide table activities for kids in the parking lot of the Boston Church of Christ (214 Concord Street), as indicated by the puzzle/heart icon in the map above. Volunteers will also be distributing fidget toys which can help kids focus, self-regulate, and provide a calming influence. With support from the Autism Alliance of MetroWest, A Program of Advocates and their Autism Welcoming Initiative, children will be offered noise-canceling headphones, sunglasses, and a squishy toy to use during the parade. Therapro of Framingham has also generously donated a variety of toys for children in the sensory-friendly area.
Framingham Public Schools is providing families with a Social Story created by the Autism Alliance of Metrowest. A Social Story is a tool used to prepare people with autism or other sensory disorders for public events. It is available in English, Spanish, and Portuguese so that children know in advance about what to expect of the event.

"I am really excited to be part of the First "Sensory Friendly" Flag Day Parade," said Allison Daigle, Executive Co-Director of the Autism Alliance, A program of Advocates. "Providing autism-specific supports and accommodations for children and families attending this community event is a testament to the compassion and support the City of Framingham provides to its residents and visitors. This partnership is also extremely timely as we've been focused the Autism Welcoming Initiative, where we get to work with businesses and individuals to create a welcoming and accessible community for families and their loved ones with autism. Ultimately, our goal is to lead an increased quality and socially inclusive life for families."
The parade will progress normally, beginning at the Memorial Building. All sounds and lights will begin once the parade participants round the corner to Union Ave.
The City would like to thank Santander Bank; the Framingham Business Association; Rousseau Reality; Nick and Patricia Paganella; and the Framingham Emblem Club for their generous sponsorship of the Flag Day Parade 2019.
People can park the MBTA Parking lot at 1 Franklin Street for the parade.
About Autism Alliance of Metrowest
Autism Alliance of Metrowest is one of seven autism support centers in Massachusetts, and in 2009 they became a program of Advocates. Today, they support 1600+ families and professionals throughout the state and beyond. While we have experienced tremendous growth over the past two decades, the mission of The Autism Alliance has remained the same - To provide families with information, education, and support; plan programs and events that will aid those families; while increasing public awareness regarding autism.
About Therapro
Therapro provides therapists, teachers, parents, and other caregivers with the highest quality and most economical therapeutic and educational resources for all ages and abilities, from kids to adults. Their goal is to provide unique speech and occupational therapy supplies for preventive, developmental, and rehabilitative care. With the right tools, including occupational therapy assessments and evaluations, kids and adult activities, games, products, and toys, developing gross motor skills, fine motor skills and communication skills is less frustrating and will result in better outcomes in a shorter period.
About the Department of Community Resource Development
The Department of Community Resource Development (CRD) serves as a facilitator for the Framingham Public Schools in providing multifaceted, comprehensive, and holistic learning opportunities to all students through programming that addresses social and emotional development and provides academic supports that complement the school day.
About Framingham Public Schools
The mission of the Framingham Public Schools is to educate each student to learn and live productively as a critically-thinking, responsible citizen in a multicultural, democratic society by providing academically challenging instructional programs taught by highly-qualified staff and supported by comprehensive services in partnership with our entire community. For news, updates, and announcements, follow Framingham Public Schools (@FraminghamPS) on Facebook, Twitter, and (@framinghamschools) on Instagram. You can also join the conversation using #FraminghamSchools.
# # #