Return to Headlines
The following communication will be shared with the FPS Community today, Saturday, November 6, 2021.
👇🏼Scroll down for Spanish and Portuguese!👇🏼
👇🏼Baje a la parte inferior de la página para español y portugués.👇🏼
👇🏼Para espanhol e português vá até o final da página.👇🏼
------- ENGLISH -------

---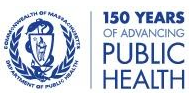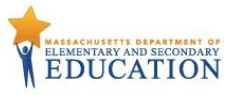 Fall 2021
Dear Parents and Guardians,
This week the FDA and CDC recommended COVID-19 vaccinations for children ages 5 to 11 years old. We'd like to provide you with current information and resources on vaccination and, now that the vaccine has been approved for this younger age group, we encourage you to have your child vaccinated to protect themselves, your family, and the school community.
While COVID-19 is generally less serious for school-age children than for older adults, children can become infected, and some may get very sick or suffer serious complications. Children can spread COVID-19 to others. Fortunately, the Pfizer COVID-19 vaccine has now been approved for individuals ages 5 and up. The COVID-19 vaccine has been shown to be safe and effective against infection, serious illness, hospitalization, and death. Over 70 percent of Massachusetts youth ages 12-17 have received at least one dose of the COVID-19 vaccine. Getting your child vaccinated will help limit COVID-19 spread in our school and community, and it can help keep your child and their schoolmates in school.
Please speak to your child's doctor about their plans to administer the vaccine and raise any questions or concerns you have about the vaccine and your child.
More information about local COVID-19 vaccine clinics for our 5-11 year old students will be provided in the coming days.
There are also hundreds of vaccination sites across the state that have indicated their willingness to vaccinate children 5 and up. Many accept walk-in appointments, including CVS and Walgreens pharmacies, Market Basket and other grocery chains, and community health centers. More information on these sites, as well as safety information and helpful questions and answers, are all available at www.mass.gov/covidvaccine.
As a reminder:
The COVID vaccine is free for all, and no ID or insurance is needed to be vaccinated;
You can get vaccinated even if you are undocumented. Getting a vaccine will not impact your or your family's immigration status.

The Public Charge rule does NOT apply to getting the vaccine.
Getting your family vaccinated is the best way to protect yourself and your loved ones. We appreciate your help to keep all of our students, faculty, staff, and volunteers, as well as our community, safe and healthy this fall and all year long.

Margaret R. Cooke
Acting Commissioner
Massachusetts Department of Public Health

Jeffrey C. Riley
Commissioner
Massachusetts Department of Elementary and Secondary Education
--
Dr. Robert A. Tremblay
Superintendent, Framingham Public Schools

Farley Building - 19 Flagg Drive, Framingham, MA 01702
------- ESPAÑOL -------

---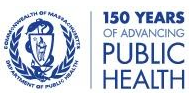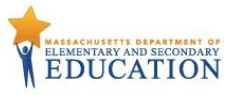 Otoño de 2021
Estimados Padres y Tutores:
Esta semana la Administración de Alimentos y Medicamentos (FDA por sus siglas en inglés) y los Centros para el Control de Enfermedades (CDC por sus siglas en inglés) recomendaron la vacunación contra el COVID-19 para niños de 5 a 11 años de edad. Nos gustaría brindarle información y recursos actualizados sobre la vacunación y, ahora que se ha la vacunación para este grupo más joven de edad, les sugerimos que su niño se ponga la vacuna para protegerse a ellos mismos, a su familia y a la comunidad escolar.
Si bien el COVID-19 es generalmente menos serio para niños en edad escolar que para adultos mayores, los niños pueden infectarse y algunos podrían sufrir una seria enfermedad o serias complicaciones. Los niños pueden esparcir el COVID-19 a otros. Afortunadamente la vacuna Pfizer contra el COVID-19 ha sido aprobada para los niños de 5 años en adelante. La vacuna contra el COVID-19 ha demostrado ser segura y eficaz contra la infección, enfermedades serias, hospitalización y muerte. Más de un 70 por ciento de los jóvenes de Massachusetts de 12 a 17 años han recibido por lo menos una dosis de la vacuna contra el COVID-19. Hacer que su niño se vacune ayudará a limitar el esparcimiento del COVID-19 en nuestra escuela y comunidad y puede ayudar a que su niño y sus compañeros puedan permanecer en la escuela.
Por favor, consulte al médico de su niño sobre sus planes de administrar la vacuna y haga cualquier pregunta o presente sus inquietudes sobre la vacuna y su niño.
En los próximos días ofreceremos más información sobre las clínicas locales de vacunación de COVID-19 para nuestros estudiantes de 5 a 11 años.
También existen cientos de lugares de vacunación en todo el estado que han indicado su intención de vacunar a niños a partir de 5 años. Muchos no requieren citas, incluyendo las farmacias CVS y Walgreens, Market Basket y otras cadenas de supermercados y centros comunitarios de salud. Hay más información sobre estos sitios, así como información sobre la seguridad y preguntas y respuestas útiles disponibles en www.mass.gov/covidvaccine.
Como recordatorio:
La vacuna contra el COVID es gratis para todos y no se necesita identificación ni seguro para vacunarse;
Puede vacunarse incluso si es un indocumentado. Ponerse la vacuna no afectará su situación inmigratoria ni la de su familia.

La regla del Cargo Público NO se aplica a ponerse la vacuna.
Lograr que su familia se vacune es la mejor manera de protegerse a usted mismo y a sus seres queridos. Apreciamos su ayuda de mantener a todos nuestros estudiantes, profesores, personal y voluntarios así como a nuestra comunidad sanos y seguros este otoño y durante todo el año.

Margaret R. Cooke
Comisionado Interino
Departamento de Salud Pública de Massachusetts

Jeffrey C. Riley
Comisionado
Departamento de Educación Primaria y Secundaria de Massachusetts
--
Dr. Robert A. Tremblay
Superintendent, Framingham Public Schools

Farley Building - 19 Flagg Drive, Framingham, MA 01702
------- PORTUGUÊS -------

---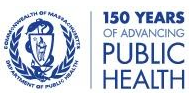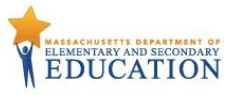 Outono 2021
Prezados Pais e Responsáveis Legais,
Essa semana o FDA (Administração dos Alimentos e Drogas dos Estados Unidos) e o CDC (Centro de Controle e Prevenção de Doenças) recomendou a vacinação contra a COVID-19 para crianças de 5 a 11 anos de idade. Gostaríamos de lhe proporcionar informações e recursos atualizados sobre a vacinação e, agora que a vacina foi aprovada para este grupo etário mais jovem, gostaríamos de o(a) encorajar a vacinar o(s) seu(s) filho(s) para que possam proteger a si mesmos, proteger suas famílias e a comunidade escolar.
Embora a COVID-19 seja geralmente menos grave em crianças em idade escolar do que em adultos mais velhos, as crianças podem ser infetadas, e algumas podem ficar muito doentes ou sofrer complicações graves. As crianças podem espalhar a COVID-19 a outros. Felizmente, a vacina da Pfizer contra a COVID-19 foi aprovada para crianças de 5 anos e acima. A vacina contra a COVID-19 tem-se revelado segura e eficaz contra infeção, doença grave, hospitalização, e morte. Mais de 70 por cento dos jovens de Massachusetts entre as idades de 12 a 17 já receberam, pelo menos, uma dose da vacina contra a COVID-19. Ao vacinar o(s) seu(s) filho(s) irá ajudar a reduzir a transmissão da COVID-19 na nossa escola e comunidade, e pode ajudar a manter o(s) seu(s) filho(s) e os seus colegas na escola.
Consulte o médico do(s) seu(s) filho(a) sobre os planos de administração da vacina e faça quaisquer perguntas ou peça esclarecimentos quanto a quaisquer preocupações que tenha sobre a vacina e o(s) seu(s) filho(s).
Mais informações sobre as clínicas locais de vacina COVID para nossos alunos entre 5 e 11 anos de idade serão fornecidas nos próximos dias.
Existem também centenas de centros de vacinação em todo o estado que indicaram estar dispostos a vacinar crianças entre os 5 e 11 anos de idade. Muitos destes centros aceitam consultas sem marcação prévia , incluindo as farmácias CVS e Walgreens, Market Basket e outras redes de supermercados, bem como centros de saúde comunitários. Encontram-se disponíveis mais informações sobre estes centros, bem como informações sobre segurança e perguntas e respostas úteis, todas disponíveis no site www.mass.gov/covidvaccine.
Lembre-se de que:
A vacina contra a COVID é gratuitas para todos, não sendo necessário apresentar qualquer identificação ou comprovativo de seguro para receber a vacina;
Você pode ser vacinado(a) mesmo que não tenha documentos. O facto de receber a vacina, não afetará o seu estado de imigração ou o da sua família.

The Public Charge rule (regra do Encargo Público) NÃO se aplica se receber a vacina.
Vacinar a sua família é a melhor maneira de se proteger a si mesmo e os seus entes queridos. Agradecemos a sua ajuda em manter todos nossos alunos, professores, pessoal, e voluntários, bem como a nossa comunidade, seguros e saudáveis neste outono e durante todo o ano.

Margaret R. Cooke
Acting Commissioner (Comissária Interina)
Massachusetts Department of Public Health

Jeffrey C. Riley
Commissioner (Comissário)
Massachusetts Department of Elementary and Secondary Education
--
Dr. Robert A. Tremblay
Superintendent, Framingham Public Schools

Farley Building - 19 Flagg Drive, Framingham, MA 01702